Can you tell without any slight hesitation that you have an engaging website? Does your web page drive enough of the relevant traffic and keeps the audience browsing your content for a while? If you do not see any results from the traffic that comes to your website, then it's high time to make certain changes for better!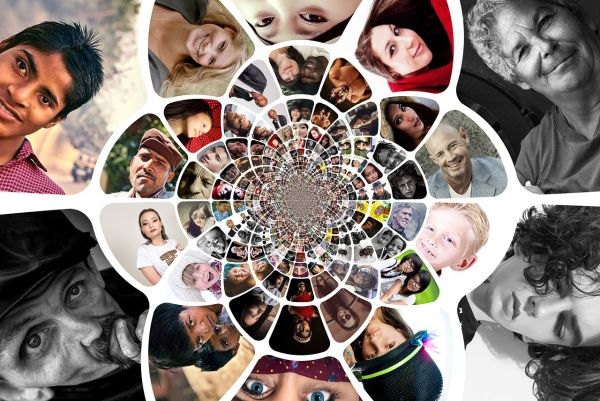 Tools like Google Analytics give us the desired flexibility to keep a close eye on the performance of our online resources. With its help, we can see how many people come to a website, what content they browse, how much time they spend on different pages of our sites, and what data they dislike. Keeping such a fancy analysis in handy, you will be aware of the general state of things on your site. You can analyze the stats and proceed with taking the real steps of your website's optimization for better user engagement.
In this article, we are going to highlight 6 of the most proven ways to engage with your audience and make your website more appealing to the web community.
Catching Design
The first impressions are the most lasting. A website that has a visually striking design has more chances to win the attention of the first-time visitor than a poorly designed web page. In the modern-day age, web users follow the latest tendencies and innovations in the web design field.
In addition to making your site visually striking, this is also important to make it easy to navigate. Your customers need to feel comfortable as they browse your content. It needs to be easy and intuitive to come across the necessary pieces of data, forms, and other kinds of information that a client needs to access at this very moment.
Gone are those days when complicated web designs with lots of functional elements were trending the web. Today, simple web designs are more popular among users. Using the best templates, you can update your website with the desired look and feel without the need to invest in a custom-made design. Such web solutions are available in different styles and designs so that you can pick the ones that match your needs ideally. Moreover, you can customize your web theme to match your branded look to the fullest.
Sharable Content
Taking into account the impressive popularity of such social media platforms as Facebook, Twitter, and Instagram, you need to pay special attention to making your content accessible in social media. This includes adding social sharing options to your site's pages and posts. Whenever a customer comes across a piece of content that he or she enjoys, it should be easy to spread a word about this piece on their social media profiles. This is when social sharing buttons will come in handy.
Also, integrate your website with social media widgets. With an Instagram feed placed somewhere in the sidebar or footer of your website, you can keep your web community always updated on your most recent publications.
Do not miss an opportunity to engage with your clients directly in social media. Create your official profiles and share educational, informative, entertaining, and commercial posts. It's important to create a certain mix of different types of publications in order to make your profile more interesting to browse. If you run a blog, then do not be lazy to share a link to your new piece with your social media followers. This will lead more traffic to your site.
Contact Forms
Make it easy for your visitors to get in touch with you using contact forms. Filling in an online form is just as easy as sending out an email. The thing that makes built-in forms so useful is that a person doesn't need to leave your site or look for your email address to ask you a question or share their suggestions. All this is done automatically on your site, as they simply click on the contact button.
When creating a design for your contact form, please mind making it as simple as possible. Minimize the number of lines that your clients should fill in. Design it in a way that matches your branded style and make it easy to find on your site. This can be presented in the form of a pop-up window or a separate field on your contact page.
Live Chat
One more way to connect with your audience is through the integration of the live chat on your website. This lets you communicate with your visitors in real-time. Live chat lets your customers ask you all the questions that they have when browsing your content or looking through the inventory of your products.
Adding live chat to your site, you can show that you care about every person who reaches your web page. This reveals that you are always willing to come for help and provide a user with the best online experience possible.
Offer Freebies
Is there a person in the world who doesn't like freebies? Let your customers try something premium for free. This can be absolutely anything – a book, a picture, a design, a web theme, an application, etc. If you sell something, create a simpler version of your product and offer it to your clients for free. I bet people won't miss the opportunity to get what you offer. This is especially useful when a person cannot decide if he of she needs to buy what you offer. Once they try a free version of your product or service, they will be able to make the right decision and place an order on your site.
Create a Quiz or Poll
It's important to get feedback from your audience. The easiest and most reliable way to do this is by sharing quizzes or polls on your website. This will help you collect insights into what your customers enjoy and what things they would like to improve on your site or your offers.
People love quizzes. It doesn't take too much time to pass them. This is an interactive form of communication that will help you better engage your audience.
Conclusion
All of the factors that we mentioned in this article can be implemented separately or all together on the same website. Try them on your web resource and keep an eye on the analytics. Stats will show what strategies are the most effective on your site.