Creative agencies help clients with their needs providing them with professional services. There is a lot of SEO & marketing, consulting, and other types of agencies that allow us to improve our businesses. But these agencies needed to be upgraded sometimes. Moreover, keeping in mind the fact that the competition in this niche is pretty tight, you have to look at professional ways on how to spice up your biz.
In fact, the best option for creative agencies owners would be creating a pro website that will help them to represent and promote their business. To say more, it allows you to expand the target audience and find new leads and customers. Additionally, it will be much easier to jump into online marketing and to tell the whole world about your agency.
To say the truth, it is really easy to stand out with your own or corporate website these days. There are a lot of ready-made website templates that allow you to take advantage of modern functionality and create a marvelous site. You can meet lots of consulting website templates that come with an eye-catchy design and an advanced functionality.
In this article, we have prepared for your the best website templates that will help you to stand out with a creative agency. So, let's take a closer look at each of these 10 best creative agency HTML5 website templates!
Agency HTML5 Website Template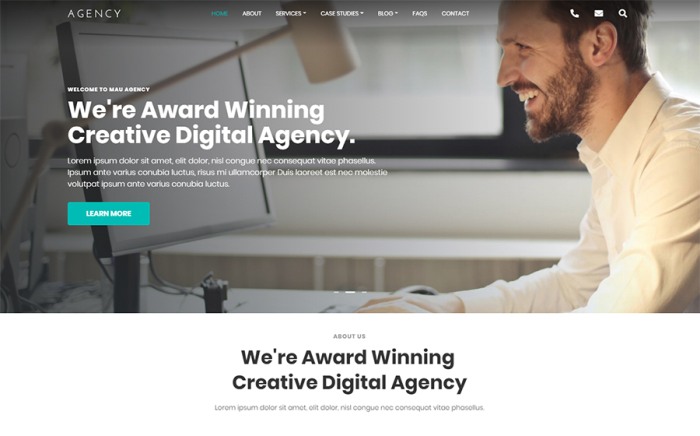 The template comes with a sleek design that allows you to capture clients and emphasize the content and services in general. Moreover, here, the design is fully responsive, thus, customers will enjoy your site using any digital device. In fact, this template allows you to showcase your agency in the best possible light, and breath a new life in it.
SEO & Marketing Agency HTML5 Template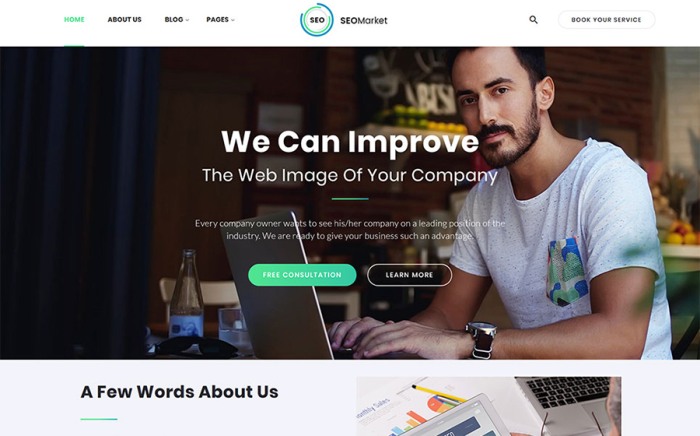 Here you get over 35 pre-made HTML pages that will help you to make your site more informative. Moreover, it will take you just a few seconds, because everything is ready-to-go. In addition, you are very welcome to showcase top projects and the best works in a stylish gallery that will create a professional look at your works. Do not hesitate to jump in the demo mode to check the template in a live-mode.
Advertising Agency HTML5 Website Template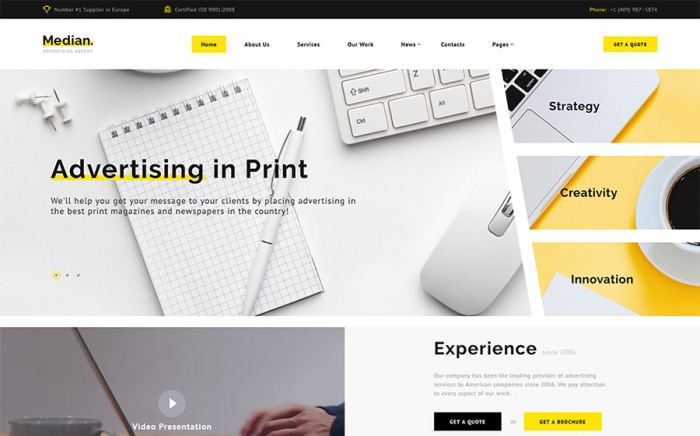 Median is a professional solution for your advertising agency. The template comes with an advanced functionality and an eye-catchy design, so, no doubts, your site will be one of the best in the niche. Furthermore, template's code has an SEO-friendly nature, which will definitely help you to get the highest places in search results.
Designer Portfolio HTML5 Website Template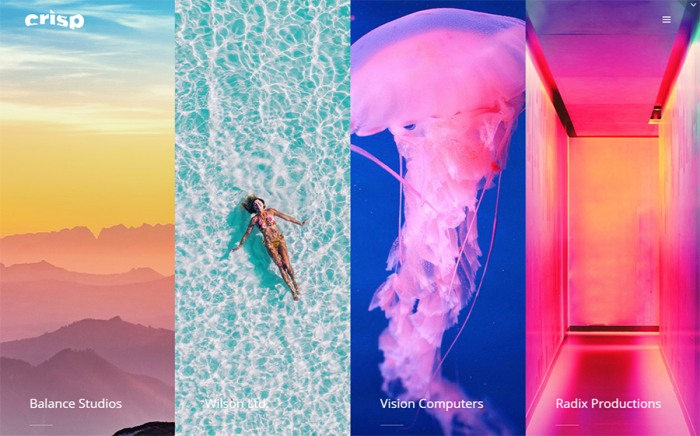 Crisp is a bright website template that comes as a perfect solution for your designer portfolio. Feel free to impress clients with a huge variety of homepage layouts, parallax effects, etc. In addition, the template comes with a user-friendly documentation, so, it will take you no effort to get to know all the pros of this website template.
Modern Marketing Agency Website Template
This is a wonderful HTML5 template that will help you to upgrade your marketing agency by means of a few clicks. You are very welcome to create a unique look of your future site thanks to a wide range of Google fonts and other cool features. Moreover, a template is pre-loaded with over 45 ready-to-use pages. Therefore, it won't take you extra time to create this or that type of pages. Everything is super user-friendly.
Public Relations Agency Website Template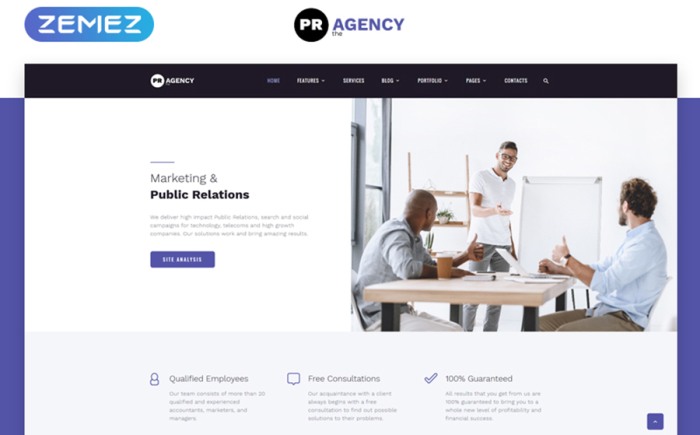 The design of this template is clean and fully responsive, so, whatever the screen size, customers can still enjoy your site. It comes with a huge set of various widgets, which will help you to make your site more informative and improve its functionality. Moreover, the template is built with Bootstrap, thus, your site will load fast and an overall functionality will be on the highest level.
Multipurpose Website Template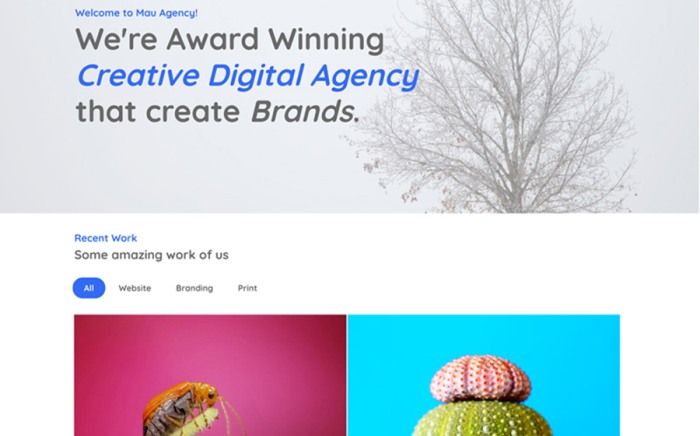 Whatever your type of business is, this template here to help you to make your appearance on the web as professional as it is only possible. Here you get a sleek design combined with a great functionality. Therefore, it will be a pure pleasure to use your site. We would recommend you to check the demo mode of this template to see how mighty it is.
Creative Agency Landing Page Template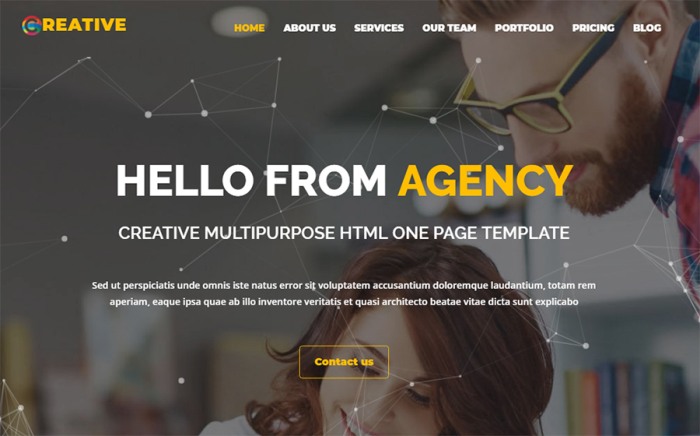 Would you like to represent and promote your creative agency in a stylish and professional manner? If so, then take a look at this fully responsive landing page template that is pre-loaded with all the necessary functionality to give you more leads. You can easily customize it up to your needs to improve the conversion rate.
Creative Agency HTML5 Template
The template comes with a wide range of pre-made HTML5 pages, so, you are free to add more info about your agency. Moreover, it won't take you much time because everything already set and ready-to-go. Also, pay attention that template comes with a great and intuitive documentation, which will help you while installing and customizing the template.
Creative Agency HTML5 Website Template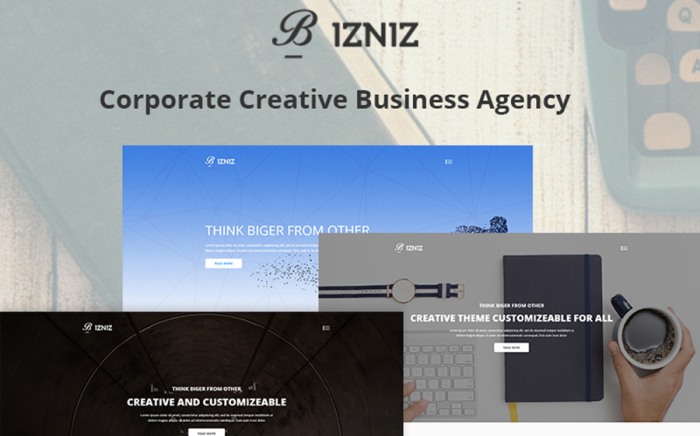 Bizniz is a marvelous HTML5 template with a stylish look and mobile-friendly design. Here you can highlight your services, best projects, etc., in a professional portfolio. In addition, the template is fully compatible with all the major web browsers like Chrome, Safari, Firefox, Internet Explorer, and Vivaldi.
Moreover, it is also kindly recommended to take the opportunity and click here to get amazing free PowerPoint templates that will broaden your chances in business relationship sphere.
These templates are unique tools in your hands that allow you to upgrade your business, make it prosperous, and increase your income at a glance. These consulting website templates have a great functionality, eye-catchy design, and user-friendly interface. So, all you have to do for your success is to choose the template that fits your purposes the most, and the niche is yours! Wish you good luck and stay tuned for more!