What to Choose for My New Website?
There is an overwhelming choice of website templates on the internet. Today, it's no longer an issue to find a free or premium web design solution that can match any personal or business project of yours. What's the best choice for you – free or premium HTML5 template?

There are plenty of arguments for both sides, but the final decision depends on you. In general, website owners review both free and premium web solutions in order to understand which ones will meet their requirements ideally. The thing that makes the choice so difficult is that free and premium HTML5 themes offer different functional opportunities. That's why you need to have a clear idea about the goals of your project and your personal expectations on its future performance or success. It's also worth to compare the key advantages and disadvantages of freebies and best-selling premium web solutions. Basically, that's exactly what we are going to do in this article.
What's Your Goal?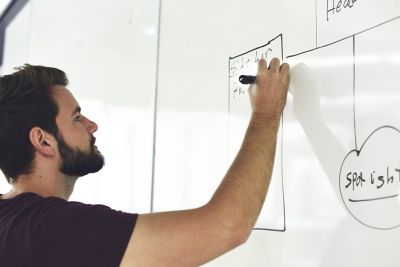 Before we start comparing all the features of free and premium website templates, the first thing you need to do is to clearly understand your goals and what kind of a web resource you would like to create.
When it comes to the launch of a personal site that will be used for informational and entertainment purposes, then a free web theme can handle the task well enough. The choice of the best web theme also depends on the number of content that your online resource will include. More complicated web solutions should be better created using premium-quality designs.
Whenever you decide to create a large and content-heavy website, a paid HTML5 theme will be the best choice for you. The corporate site and official web resources representing your brand or selling your products the online community cannot be built with a freebie. First of all, this can affect web browsing experience of your customers and the reputation of your brand. It' always better to invest some cash in a paid design and rest assured that your site runs flawlessly.
Free HTML5 Templates – Pros & Cons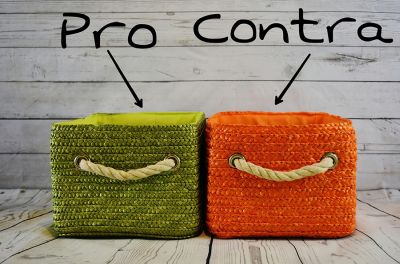 The choice of the best website template can be obvious for some of us, others will hesitate for long days before they pick the right solution. In order to help you with the decision-making, we have decided to highlight the major advantages and disadvantages of free and paid solutions. Let's begin with pros and cons of using free web themes.
Pros of free templates
The first and major reason why people enjoy using free themes is that they won't cost you a single dollar. All that you need to do to start working a freebie is to come across the most appropriate design for your own project, download it to your own hardware, and start uploading it with your data right away. Free web templates are especially convenient for newbies starting their first website or simply learning how to develop websites on their own.
The modern-day web includes lots of good-looking free HTML5 templates that match the last generation web standards.
It's easy to find free web designs via a simple Google search. You do not need to dig deep in order to come across free solutions in the popular marketplaces.
Just because such themes are available for free use, you can modify their structure just the way you wish, without any restrictions.
Cons of free templates
Free templates can be accessed by everyone. This means they are not so unique as paid HTML5 templates. It's a common practice for those who build websites with freebies to comes across other online projects using the same theme as you.
Using freebies is not as secure as working with premium web designs and might be easier to hack.
They do not include technical support.
Free themes offer only a limited number of inner pages and layout modifications.
Free HTML5 templates offer only a limited number of customization opportunities.
Premium HTML5 Templates – Pros & Cons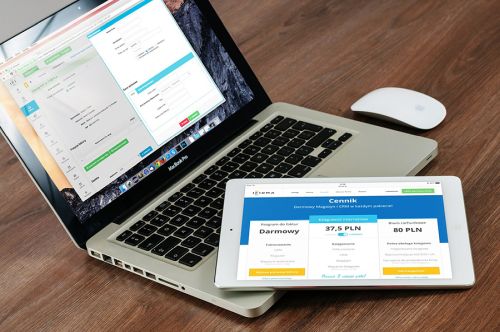 Free and premium HTML5 templates target absolutely different purposes of use and offer different functional opportunities. However, there is always something good and bad and that can be said about any solution. Premium HTML5 templates are not an exception.
Pros of premium templates
Using a premium web design you increase the chances that your online project will look unique. The chances of coming across a website with the same presentation and functionality are much lower than working with a free theme.
Premium themes feature more advanced customization opportunities. Such web designs include additional skins, more ready-to-go inner pages, layout styling variations, etc.
Working with premium web designs, you can also access drag-and-drop page builders like Novi. This makes it easy to modify pre-built templates without any special design or coding skills.
Premium HTML5 templates include regular updates and expert technical support opportunities. This helps you find the right solution to fix any sort of issues that you may face.
Cons of premium templates
Sometimes the availability of too many features and layout options can turn into a disadvantage. You can buy a premium HTML5 template just for its impressive design and never use the functionality that's included in the download package.
Some premium templates can be too expensive. Thus a startup project or a small company may not have enough budget for their purchase.
In many cases, premium templates are purchased only because of their stunning designs. However, when one starts working with a theme, they may find out that it lacks needed tools or simply doesn't support any specific functionality.
Bottom line
There are both advantages and disadvantages of working with free and premium HTML5 templates. The final choice mainly depends on the goal that you follow and the type of a web design project that you would like to create. Some of such ready-made solutions should be better used for personal or small business projects, while others can be the best choice for corporate projects. It's up to you to make the final choice. May the following comparison table help you with the decision-making.
| | |
| --- | --- |
| Free HTML5 Templates | Premium HTML5 Templates |
| Totally free. | Reasonably priced, featuring extensive benefits. |
| Include a minimal number of features. | Include extensive sets of skins, layout styles, and extra functional elements. |
| Rarely feature updates and support. | Every vendor should provide high-quality support and free regular updates. |
| Commonly feature standard customization options, without in-depth modification opportunities. | Contain greater customization opportunities out-of-the-box, including some premium extensions that you can use at no cost. |
| Offer regular designs. | Feature more unique custom designs. |