Having solid business writing skills is essential for any career. Whether you're entering the corporate world or opening your own business, you'll have to deal with writing at one point or another. So, it's better to be ready for it.
That's why we've prepared a few helpful tips for everyone who doesn't feel confident at business writing but would like to improve this essential skill. Let's dive in.
1. Consider Your Audience before Writing
When writing business documents, you'll always have to consider the person who will be reading them. Sometimes, depending on their status, job position, and other factors, you'll have to adjust the tone of your letter and the introductory part.
How to define your audience in business writing?
Try using the Five Questions method:
Who is your target audience?
What information do they need to know?
When do they need to get this information?
Why do they need this information?
How will they use it?
This method works well to help you outline the main characteristic of the addressee. It also helps you structure the information in the business document in a logical order.
But before you consider your audience, ask yourself – is it necessary to send this email/document/letter right now? There is often a lot of informational clutter in business communication. So, consider the urgency of your document.
2. Get Yourself a Writer's Toolkit
Business writing can be challenging for some people, especially if it's not your cup of tea. You don't have to like business writing, but you can make it easier by preparing a set of tools to help you automate some tasks.
What can you automate?
Here are some suggestions:
Editing and proofreading. These are the tasks that can take a lot of your time, which is why people often skip them. Yet, editing and proofreading are extremely important for keeping your copy clear. You can use Grammarly and OWL to automate these tasks.
Mind maps. If you have a lot of information to put in your document or letter, mind mapping can help you get it organized. Here, free tools like Mindmup can come in handy since mind maps can take a lot of time to build.
Readability check. Business writing doesn't like overcomplicated texts. So, the clearer your writing is, the better. You can check your text's readability with tools like Hemingway App and Jargon Grader to eliminate unnecessary professionalisms from your writing.
With a basic writer's toolkit, you'll have an easier time finishing your writing tasks. To make the job even more effortless for you, prepare a set of templates for every business document you often write to speed up the writing process.
3. Practice Business Writing in Other Languages
If you decided to work on your business writing skills, it makes sense to do it in other languages you speak as well. Regardless of your job position, being able to write business documents in other languages can help you discover valuable connections and get more job opportunities.
Of course, the process of practicing business writing in other languages will differ a bit from your mother tongue.
First, you'll have to consider the business writing style appropriate for a specific language. The stylistic and punctuation rules might differ a lot. And the way you address the reader of the email can be different as well.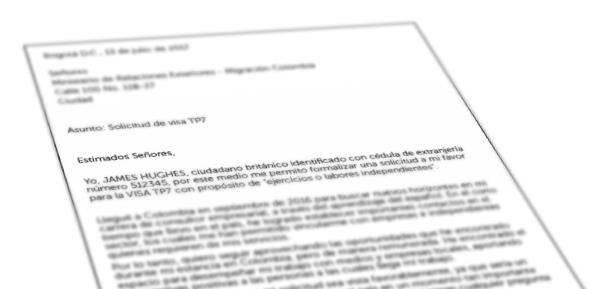 Next, you should consider the vocabulary that the speakers of a certain language use in business writing. So, it's a good idea to keep a dictionary at hand to check the meanings of the words.
Also, you can listen to podcasts to expand your knowledge of the business vocabulary. For instance, if you're practicing your business English, you can listen to Global News by BBC – one of the most popular podcasts for English learners. It's an excellent resource for learning the vocabulary related to business, politics, economics, etc.
How else can you improve business writing in another language?
Ask a native speaker to proofread your texts. They will point out your main mistakes, give valuable advice, and share ideas, how to get your writing skills even better.
4. Assign Yourself a Daily Task
Practicing business writing isn't a one-time occasion. If you want to get good at it, everyday practice is essential, even if there's no need for a business document or an email.
So, get in the habit of writing business texts every day. Think about the types of texts you would like to improve the most and give yourself a task to practice them for a couple of days.
You can also create a cheat sheet for yourself with templates once you see that you've mastered a certain type of business text. Then, these cheat sheets will come in handy every time you have to write a document, a letter, or an email.
Wrapping Up
Business writing is not the most enjoyable thing in the world, but it's definitely a must-have if you want to succeed career-wise. Regardless of your job position, good business writing skills will help you advance professionally.
Much like with any other skill, practice makes perfect when it comes to business writing. If you want to hone this skill, assign yourself a daily task. When writing, always think about your target audience and how they can use the information you provide.
If you speak other languages, practice them through business writing as well – it can get you very attractive job opportunities in the long run. And, to make the writing process more enjoyable, get yourself a writer's toolkit with useful automation tools.