If you did much harm to someone else's computer or laptop, people would hate you. Yes, such a device is expensive and indispensable in work or study. However, if a friend offended you somehow and you want to prank his PC, what to do in this case? There are hundreds of harmless ways how to mess with someone's computer using settings, animated smileys, or screensavers.
Funny and harmless jokes improve the community and the workplace.
Below you will find the seven best computer pranks that will make your friend smile and worry simultaneously. All pranks are simple and do not harm the functionality of the PC.
If your friend has a good sense of humor, he will appreciate your joke.
But do not forget that if you prank a friend or colleague with an animated fly on the screen, they can take revenge on you in the same way. Therefore, choose your victims carefully and familiarize yourself with the concept of computer pranks more profound in the following sections.
How Do Computer Pranks Work?
Are you wondering: "How can I mess with my friend's PC?" All computer pranks work according to a single algorithm – you need to wait until the victim leaves the computer unattended and install the file there for the prank. Then it would help if you converted the prank to full screen using the F11 key. Make sure the browser frame or website address bar is not visible on the screen. Otherwise, the victim will expose you. Wait until the person returns to work at the PC and watch his reaction from your shelter.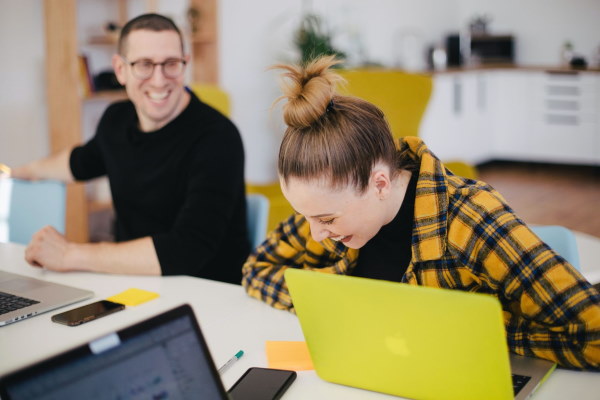 What if the victim does not want to leave the computer or laptop for a long time? You can call a colleague or friend from an outside number and ask them to go outside, for example, to pick up a delivery. You will have a few minutes to implement the prank. So choose ideas that you can complete quickly.
Before the action, you can test the joke on your own device. If you cannot remove pranks from your PC, turn to an expert who will explain to you the essence of the program and help you turn it on and off. Don't be afraid to do what you have in mind! According to the magazine "Psychosomatic Medicine," women and men with a good sense of humor live longer and get sick less. Therefore, jokes are not only funny but also good for your health.
What Is The Best Online Prank Site?
There are many websites today that offer computer screen pranks. However, some have a small collection of jokes, and files do not open or work on a PC. So we did a lot of research looking for the best online prank site. We chose Pranx.com and assure you that you have never seen such a thoughtful joke platform for computers anywhere.

Pranx.com does not collect or solicit personal data. Moreover, there is no registration, login, or requirement to subscribe to the newsletter. That is, if you want to prank a friend's PC, then only your friend will know about it since Pranx will not have information about you.
Pranx.com owns all kinds of computer pranks – managers have licenses to operate programs. Pranx.com, in turn, has 100% taken care of user privacy. Therefore, you do not run the risk of downloading viruses or harmful spyware files to your PC.
What pranks for computers does Pranx.com offer? Here you will find the most extensive list of jokes for PC:
These are the most popular with users. In addition to them, you can find 13 or more pranks that will surprise any PC user.
TOP 7 Online Computer Pranks
Now that you are familiar with the concept of computer pranks and the behavior during these jokes, we are ready to answer the central question: "How do you annoy someone on the computer?" These seven famous pranks allow you to make fun of your victim without harming the PC, even without using a prank website.
Desktop Screenshot
You can force the computer to be frozen. Search the Internet for a snapshot of someone else's desktop or take a screenshot yourself. Then set the photo on the victim's desktop as wallpaper and remove work shortcuts. For example, if a person wants to open a custom writing service website, they will fail. Since this is a screenshot, none of the shortcuts will work, and the person will think that the PC is frozen.
This is a big classic that also works on mobile phones too.
Blue Screen of Death
There is nothing scarier than the Windows blue screen of death. If you want the victim's heart to beat faster, you can set this picture as a screensaver and set the computer to show it after just one minute of inactivity.
Until the user moves the mouse, your victim will think that the computer is broken and all his unsaved work has been lost. If this is a gadget of your classmate, then as an apology, you can offer him a free coffee – it is better to solve the problem immediately and not create resentment.
Rotate the Display
Rotating the display is the most straightforward joke and is easy to fix. To implement this prank, you need to mess up the display settings. You can try the Ctrl + Alt + Up arrow shortcut.
This way, you can flip the victim's desktop upside down. To perform a prank on Mac, you need to go to System Preferences and find the Display section, which will offer the same functions.
Hijack a mouse or a keyboard
Connect an additional wireless USB mouse to your friend's computer and slide it slowly on your desk. Your mate will wonder why his mouse is moving on his screen without even moving his mouse. The trick works with an keyboard too. Type extra keys while your victim is working on his keyboard.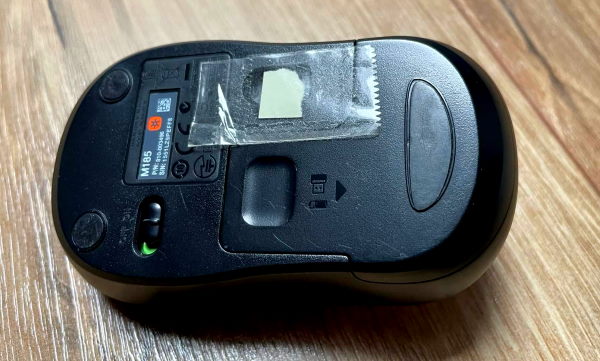 Another way of messing with someone's mouse is placing a sticker on the optical sensor. This mystery is usually quickly solved by an experienced nerd but your friend might also get up from his desk to look for replacement batteries.
Mess with the colors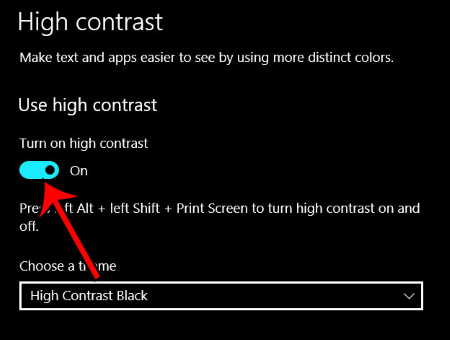 To realize this prank, enable high contrast mode on your computer. Programs and the desktop will display white and yellow text on a black background. If your victim uses the Google browser, make sure you have installed a high contrast theme in Chrome. There are hotkeys to execute this prank quickly: in Windows, press Shift + Alt + Print Screen; in Mac, go to System Preferences, select the Accessibility section and click on the Invert Colors button.
Broken Monitor
Do you want to spoil the mood of the victim very badly? Download a broken screen image on the Internet and set it as wallpaper after removing all work shortcuts. The victim will panic, wondering who did it, and you will enjoy his reaction.
Change Mouse Pointer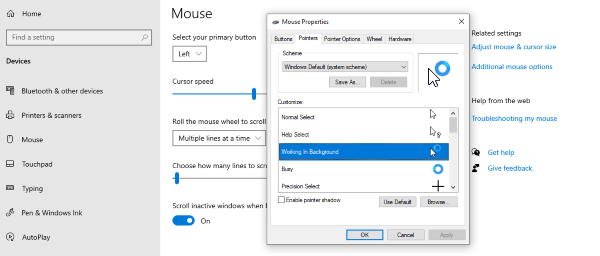 When you see a spinning circle next to the mouse icon, you think something is loading on your computer. There are different types of mouse in the PC settings. You can choose a mouse that always downloads something. The victim will update the system trying to fix the situation or wait many hours for changes. At this time, you will be able to overtake a colleague at work and laugh at his actions.
On Windows go to: Settings – Devices – Mouse – Additional mouse options – Pointers
Conclusion
We offered you two types of pranks: online through the Pranx.com platform and offline using traditional settings. We hope that your friends will like our ideas and not get upset because of these jokes. Do not forget to fix the problem. Otherwise, your friendship will not last long. We wish you great fun!
Author Bio:
Oscar Mitchall is a professional author at a custom essay writing service, based in LA. He is always ready to provide students with interesting, high-quality, and inspiring essay writing on any topic. He is always happy to share his insights with a wide audience, so don't miss the chance to expand your horizons.