Hello, my name is Ferenc Denes and I have 40+ websites with a total of roughly 8-10 million monthly visitors. I'm going to share the story of one of my sites that brings $6K per month as passive income.

"Success Is A Journey Not A Destination"
I develop websites, mostly online tools that don't require too much maintenance and generate passive income with insignificant investment. I do everything alone from registering the domain name, programming, SEO and maintenance.
Some of my projects might even look familiar:
I'm going to share the story of my online HTML editor at htmlg.com. This online text editor converts documents to HTML. It helps to process and clean the code. It runs in the web browser without installing any desktop program. It has a free demo that allows you to give it a try and learn how it works.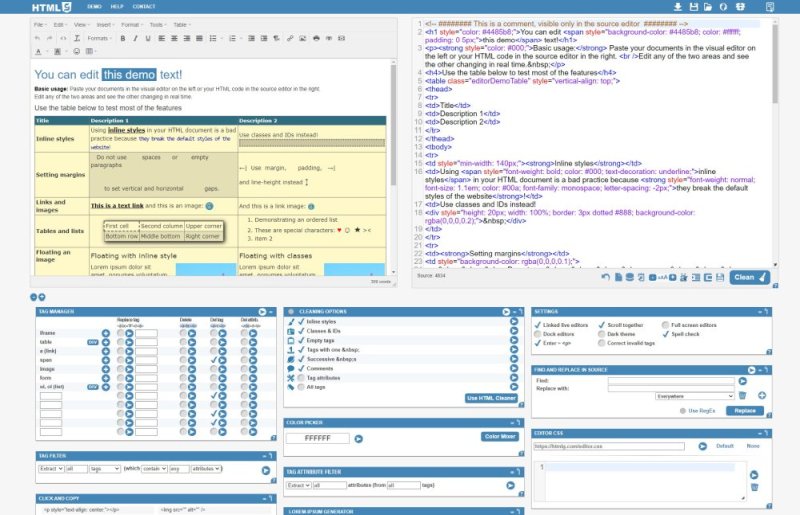 What's your backstory and how did you come up with the idea?
I graduated as an automation engineer but somehow I ended up making websites because I find that the easiest way to remain independent and to build a passive income empire.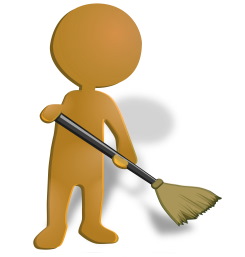 Soon after graduation in 2012 I was working at an internet marketing agency managing client's websites. Our clients used to send Word documents to publish new articles on their sites and it was my job to convert them to HTML. You can't just copy-paste the contents of a Word document and publish it on the web because you'll end up with a very messy code.
I needed a proper tool to automate Word to HTML conversions and cleaning so I made a basic program to process the documents according to my needs.
I uploaded my converter to an irrelevant domain so I could access it anywhere. Google picked it up and its traffic started to increase slowly without making any promotion. When it reached 100 daily visitors I thought that it was time to publish it on a separate domain. I gave my tool a facelift and launched it in 2014 on HTML-Cleaner.com.
Soon it started to rank first in Google for "HTML cleaner". I didn't monetize my site yet, it was just a pure joy to watch the traffic graph increase constantly. And of course I was happy to have a tool that I can finally use to convert those Word documents.
I saw the potential of the tool and I wanted to target the more competitive "HTML editor" search term so I registered new domains. I published similar tools that have been competing with each other for the same keywords.
I've got only positive feedback and the traffic has been growing so I installed Google Ads to monetize the sites. Next I started thinking about building a PRO version and selling HTML editor licenses.
I've always kept an eye on expired domains and I've stumbled upon a great domain name: HTMLG.com. This was the only available 5-letter .com domain that started with HTML so I grabbed it for this project.
In 2015 I launched my premium HTML editor with the free demo being limited to 300 words. My other free HTML editor sites are also recommending to subscribe for a pro license at HTMLG. Since then I sold thousands of licenses and even I use it almost every day.


Subscription plans at the beginning
I use the same strategy to build self-sustaining websites that don't require too much maintenance.
Take us through the process of designing, prototyping, and manufacturing your first product.
Being a one-person team I can get things done more effectively. There's no need for meetings and I'm always motivated – at least when my 3 years old and 1 year old boys are not crying 🙂
I don't do too much planning, I just start building. I add new features and adjust the project along the way if necessary. This way I just have to think only about the next step.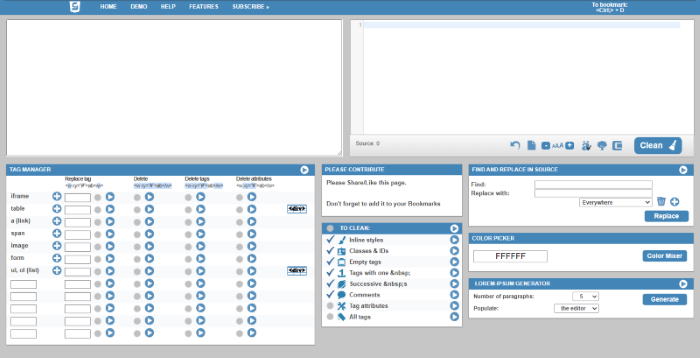 Soon after launch: htmlg.com in 2016
Describe the process of launching the business.
I like to compare websites to fruit trees.
It starts with planting a seed (registering the domain name). At the beginning there's no traffic, and it takes a lot of time for Google to rank your site. If you've been waiting patiently and have taken good care of your sapling then you can harvest later and hopefully for many years.
First I had to launch a free version on the HTML editor and slowly crawl up the Google rankings. When I had a strong visitor base I could introduce paid subscriptions with additional premium features.
Since launch, what has worked to attract and retain customers?
The HTML editor is really useful so it's not hard to attract customers. I have never spent a dime on advertising or paid link building. The traffic came slowly by itself. Most people find me through Google search.
I didn't have to rush things because my initial goal was just to make a good composer for myself, the rest came organically.
I have to balance the limitations of the free version vs the paid version of my software. If I add too many limitations to the free version then the subscriber conversion rate grows but most of my visitors abandon the site which doesn't work on a long term. But if I don't limit the free version too much then people don't feel the urge to pay for a license.
I noticed that I barely had any paying subscribers from developing countries. So I let poor countries use the premium features for free. This way they don't abandon my site as soon as they're asked to pay for a subscription. This results in longer user engagement which sends Google a positive ranking signal.
How are you doing today and what does the future look like?
The sites are profitable and I'm praying to Google to keep ranking my sites well.
I have many future project ideas, many registered domains waiting to be put to work.

I'll keep on building passive income sites and maintaining the existing 40+ sites portfolio.
There's no such thing as "retiring at 30". Once you know how to make a passive income site you'll use the same recipe to make more and more.
Through starting the business, have you learned anything particularly helpful or advantageous?
I grew together with my sites, I learned everything as new obstacles came to my way. It's an amazing feeling to make an idea reality and to see millions visiting my sites.
The only bad thing is that I'm not up to date with programming trends. Not having clients demanding to use certain programming languages and tools I'm still using the same tools I used 10 years ago. I find PHP and JavaScript capable of solving all my problems.
I have so many ideas and websites waiting to be launched that unfortunately I don't have time and motivation to sit down and learn new programming languages.
What platform/tools do you use for your business?
As I said, I'm 10 years behind in technology. I don't use github and other trendy platforms.
This is a side effect of working alone and only on my own projects.
These are the programs I use:
HTML editor – I use it every day to publish new articles and to edit content.
Visual Studio, Adobe CC, Paint.NET, Notepad++
Ahrefs, SimilarWeb
What have been the most influential books, podcasts, or other resources?
Mostly SEO Youtubers, like Income School, Ahrefs, Neil Patel.
Advice for other entrepreneurs who want to get started or are just starting out?
It took me 2 years from launching my first site to earning the first dollars. Then another 2 years to earn enough to give up my regular 8 hour job. Whatever you do, do it with passion and not for the money.
Are you looking to hire for certain positions right now?