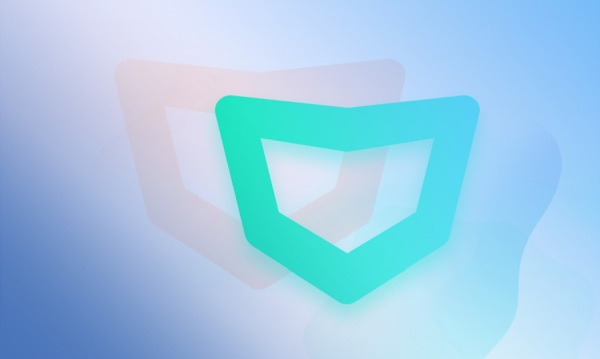 Monstroid2 , a powerful WordPress theme released at the beginning of 2017, is undergoing an update. Although Monstroid2 was full of editing possibilities and you could create an unlimited number of websites, the new Monstroid2 will give you even more customization options. Let's have a closer look at the new features that Monstroid2 will have.
First of all, we'll speak about Elementor builder which comes with Monstroid2. Elementor is an incredible tool that empowers you to launch your unique website really fast. This happens because you don't have to touch a single line of coding while getting considerable customization freedom. Worth noticing that TemplateMonster has recently launched the whole Elementor Marketplace where Elementor fans can find their favorite tools.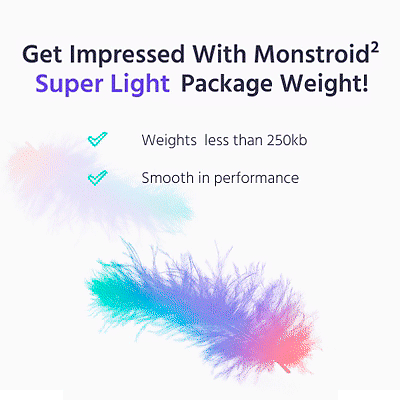 The key peculiarity of Elementor is its being oriented towards all its elements. It means that various widgets or modules embedded into Elementor can be used to satisfy your needs. You are free to choose what elements you need to add to your page. Moreover, these elements can be modified separately, and you won't need to change coding for this. So, whether you want to add buttons and icons, or whether you wish to change the style and colors of footers and headers, you can do everything on your own. Besides, you can save these sets of elements to use them in other projects. In fact, Elementor Buider is a wonderful tool to design a unique website.
Secondly, an incredible variety of pre-designed sections and ready-made pages facilitate website creation and customization. There is the Magic Button that lets you enter the collection of more than 500 sections to be used on any page. These pre-designed templates have been created in different variants and can be applied separately. So, you are not limited to a certain skin and you are free to experiment yourself. For instance, you may apply 'Our Team' template from one skin and 'Our Projects' template from another skin. Also, you can edit these templates and save for further use.
With time, the number of pre-designed sections will continue to grow, and you can synchronize updates using the Theme Core plugin.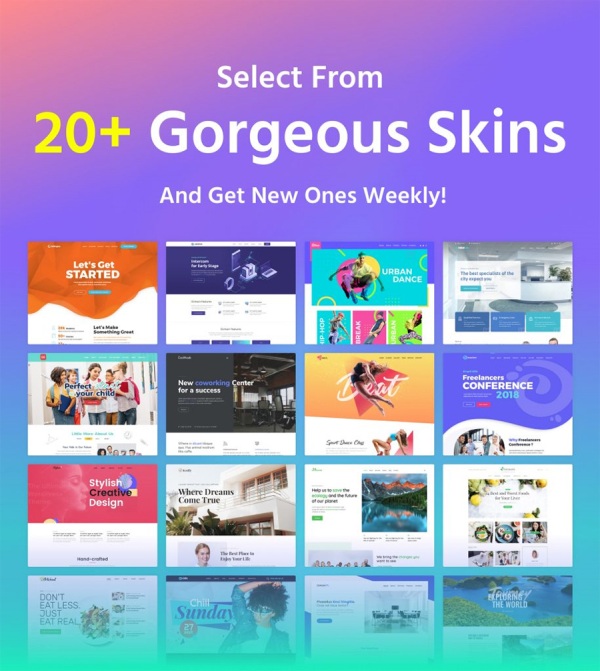 Thirdly, in case you don't want to experiment with customization, there is a variety of 20 skins devoted to different topics. They have been developed and designed by professional regarding different requirements of various business niches. So, you can simply find a suitable skin and apply it to your page. It will save your time and efforts a lot. Surely, using Elementor and Magic Button you will always be able to change elements that you find inappropriate.
A piece of good news here is the fact that new skins and sections will be provided to you for free every week. Your task is simply to update your theme.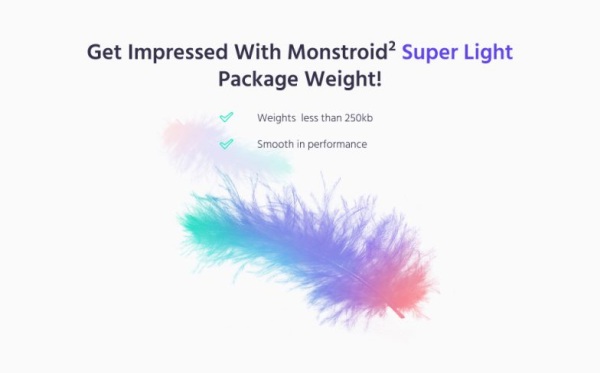 The fourth amazing feature of Monstroid2 is its speed which is achieved by several factors. Primarily, the theme has become much lighter, so now it doesn't need a medium or higher class provider. Even if you are using the cheapest hosting, Monstroid2 will be installed successfully and function perfectly. Additionally, the new Monstroid2 doesn't have inline CSS or third-party plugins. All the plugins are included into the theme, which makes it lighter and increases its speed dramatically.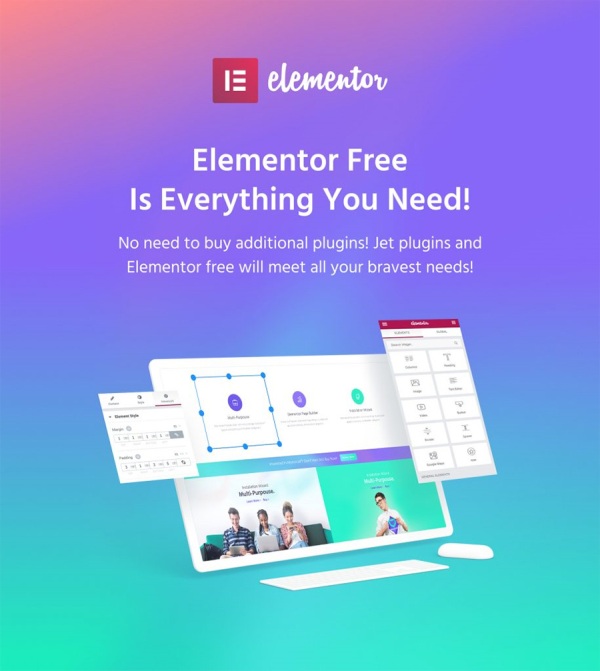 As it has been mentioned, Monstroid2 contains numerous plugins that ensure smooth work of your website, increase its functionality, and provide you with freedom of customization.
The new Monstroid2 works perfectly with different kinds of data, so you can add information of different types. Particularly, post features of the theme include such posts:
Video posts;
Audio posts;
Social share;
Link post.
It's important to note that Monstroid2 provides you with a possibility to connect your website with different social networks. Your visitors can use icons to share information via different social networks quickly. This increases your site's promotion to a great extent.
Besides the possibility to run a blog, Monstroid2 is suitable for creating an impressive portfolio. You can choose from 10 different portfolio styles to showcase your information in the most attractive way.
What is more, Monstroid2 is Retina ready. This fact guarantees you the opportunity to add images of the best quality to your website. Even if you add high-resolution pictures, your website will function fast, displaying images properly.
Another significant feature of Monstroid2 is its responsive design. Keeping in mind the fact that more and more people opt for mobile devices to browse websites, developers have ensured the responsive design of the theme. It means that your website will quickly adjust to different screens and browsers and your visitors will get the best experience navigating your page. You can be sure that all the content will be displayed correctly.

To sum up, the new Monstroid2 has become even more efficient and fast. It has got an amazing amount of pre-designed skins for those who want the process of website creation to be as fast and simple as possible. It also has multiple customization options that make you free to change different items the way you see them.
Now Monstroid2 is characterized by a greater speed and productivity. It contains in-built plugins to ensure the best functionality of any website. Monstroid2 is based on Elementor Builder that will impress you with its drag-and-drop functionality. You don't need to have any coding skills to edit your webpage and add as many items as you need.
If you are already using another theme based on Elemento Builder, but you are interested in applying Monstroid2, we're glad to inform you that you don't need to do anything else for this. Your only assignment is to install Monstroid2. In case you want to shift to Monstroid2 from the theme that uses another builder, you will have to save and copy your content manually. There's no need to worry, because Monstroid2 includes documentation with careful and thorough guidelines how to do this. Also, you can watch video tutorials to see how to work with certain functions, if you prefer.