Project managers belonging to any field are aware of the importance of planning projects in accurate way. One has to have a firm grip over the schedule, must understand the budget, have stakeholders lined up, and manage all resources in an organized way. Because of such reasons, it is vital to have reliable and effective project management software that helps in taking care of all the core tasks. Such software is usually the backbone of all successful projects and during the technological times of day accomplishment of projects without functional software is somehow not possible.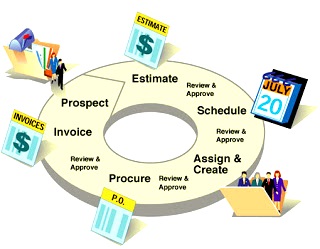 Good software helps to keep track of the stakeholders
In earlier times, project managers used to have all the information about the vendors on papers that were dissembled all over the table. If any detail was lost, great time and effort was spent to get the required information. With a functional Celoxis or Wrike online tool for project management, managers can save all the required information about all vendors digitally that can be accessed anytime in a quick and easy way. One can track details about when was the last time a vendor was contacted, what kind of projects have been submitted to them, and many other vital details. This lets managers to organize details about all vendors without any fear of losing the data. Online PM software can also be utilized for keeping track of the organizations' employees and project members.
Ideal for tracking project finance and capital
Organizing the budget for a project seems a daunting and time consuming task. One has to have the understanding about the required resources, material supplies, and capital to be spent on workforce. Reliable PM software allows people to save and organize all such information and access it when required. This helps in tracking the financial records and see what amount has been spent in what areas and how much more capital is required for project completion. It saves managers from the hassles of searching files to check budget records and enhance efficiency and productivity by saving time and energies.
Allows digital sharing
Online project management software allows the project members to share details with each other digitally and send progress reports and other vital information to vendors and clients in a quick and simple way. PM software let the members share important photos, files, documents, and many other things between mobile devices, smartphones, computers, and tabs. Video calling feature is also enabled to discuss projects with the vendor without having to meet in person.
PM software aids in scheduling
Project management software allows managers to break down the project in small tasks and allocate resources to members. This assignment of tasks makes it easier to track the progress and helps in completion of the project in a relatively short time.
Authentic project management software simplifies the project accomplishment and takes the burden off that earlier haunted the managers and members in the truest sense.