Video in social media generates 1200% more shares than text and image content together. Moreover, the message that you want to convey will linger in your audience's head if it's placed in the video rather than text. That's why video today is a crucial part of any marketing strategy.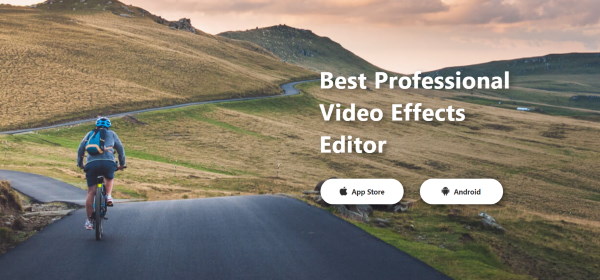 However, it's no longer effective to shoot something and post it. Sharing a video without processing is like putting on an old-fashioned sweater. Snazzy video editing is an urgent need in this day and age.
That's why we've compiled a list of the best video editing software that will level up your content. Here you'll find top tools for PC and smartphone that you can get for free or will have to purchase. So it doesn't matter what you use as you anyway will choose the very thing.
Top Choice for Desktop for Pros
Available for: Windows, Linux, Mac OS X
Price: Free

Lightworks is a powerful engine from the professional league. It was even used by Hollywood filmmakers (The Wolf of Wall Street and Pulp Fiction, how about that?).
The free app involves tools for speed optimization, multi-cam video editing, easy export to social media accounts, and much more. Unfortunately, you can't export a file at a resolution of up to 720p.
Nevertheless, you can always buy a pumped-up version. Its interface is quite challenging – it has a high concentration of all kinds of tools, settings, and adjustments. But it sounds more like an advantage for a skilled editor.
Available for: Windows, Mac, and Linux
Price: Free
It is a famous free video editing software that provides all tools on one platform. One of the greatest features is face detection so that you can adjust a person's skin tone, eyes, and even lip color.
It's almost impossible to list everything that DaVinci Resolve can do, but just believe the bare word – it can realize almost everything. It's quite unbelievable that software like that is free. But it's a reality!
Available for: Windows, Linux, Mac
Price: Free
Shotcut supports a diversity of rare formats from FFmpeg to DNxHD. Besides the great set of tools for movie lovers, it has advanced audio filters such as balance, low and high frequencies, compressor, etc.
All in all, its interface is quite tricky to use, as Shotcut was originally developed for Linux. But with a large library of video guides, it won't be a burden for top-notch editing.
Best Desktop Video Editors for Greeners
Available for: Windows, Mac
Price: Free for 30 days, then ~ $70 on sale
This editor is not that complicated as Premiere Pro, its interface looks user-friendly, and the learning process here is much easier. At the same time, the editor gets a powerful toolset including face detection, adding and editing soundtracks, and applying effects.
Moreover, it offers a lot of basic tools: video stabilization, transitions, color correction, crop and cut tools, and much more.
Available for: Windows
Price: ~ $45
Pinnacle Studio is worth downloading out if you're trying to pick something for a novice specialist. This software provides over 1500 different effects, templates, text editing tools, convenient color adjustment, a stop-motion animation function, and much more.
Pinnacle has a rather old-fashioned design. But if you adore retro wave vibes, it's the best choice.
A significant disadvantage of this application is the possibility of an exceptionally one-time purchase. In case you like it, you can boost it up to professional versions with a whale of features.
Available for: Windows
Price: ~ $100
Corel VideoStudio is worth a try if you are cutting your teeth in editing. This tool has a user-friendly interface that is understandable without the guide. Despite the simplicity, the software provides great powerful features like 360-degree video support, an extensive music library, text editing (as well as 3D one), motion tracking, and thousands of edgy effects.
Best Apps for Android and iOS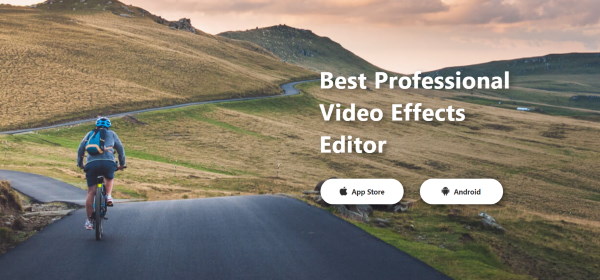 VivaCut is a popular video editing app that allows cropping video by frames and merging from different fragments, applying effects to them, and choosing creative transitions. The app offers a wide range of tools, filters, and stickers; it's also possible to adjust layers and transparency when overlaying frames.
The free version has limited functionality (you cannot edit videos longer than 5 minutes) and watermarks.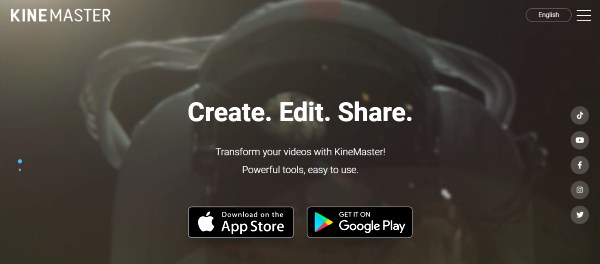 This is another powerful app with simple editing tools. It allows you to overlay multiple layers, add music and voiceover, control playback speed, apply effects and make dynamic transitions between frames. It also has a built-in store that offers music, clip graphics, fonts, stickers, effects, and transitions. You can export the processing result to a video with 4K resolution.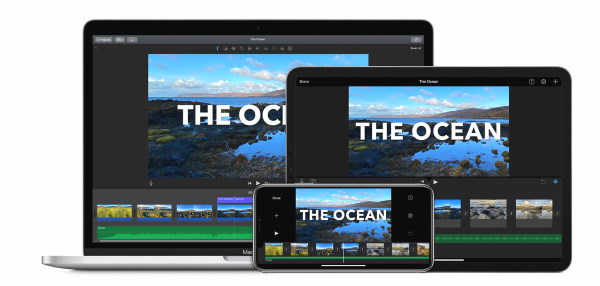 iMovie is a proprietary video editing application for iPhones and iPads. Thanks to its functionality, it is suitable for professional editing of clips and entire films.
iMovie has everything you need to work well on short videos: cropping, project templates, filters, transitions, titles, and much more. iMovie is completely free software from Apple with no functionality limitations or watermarks.
Wrapping Up
Video has already become an integral part of almost all platforms on the Internet. A professional, high-quality marketing video can help tell the story, rock YouTube's algorithm, grab your audience's attention, and develop your brand awareness.
Don't forget to follow trends on the market: use unique transitions, apply TikTok style, shoot micro-videos and delve into picture-in-picture video tech. For the latter, by the way, you can use editors mentioned in our top, VCDS pip video editor, or other picture in picture video editor as well.
Take your content marketing to the next level. And now, with this list of top video editing software, there is no limit to your creativity!