More and more businesses use cloud computing nowadays as it helps them save precious time and money. Hence, there are plenty of suggestions on the market, and it's quite challenging to find the best one.
Indeed, it's possible to get assistance if you doubt whether a service you want to pick is worthy. For instance, users may ask for azure consulting services to learn more about Microsoft Azure. Or, they can rely on trusted sources and check relevant information about other popular providers.
This article is another helping hint for those who are in search of a reliable cloud service. It will describe what to pay attention to when picking a cloud provider. Plus, it will provide some information about the 2 most popular services with high customer satisfaction rates. Check it out to find the best solution for your case.
Why Do You Need A Cloud Service Nowadays
Do you still wonder why cloud computing is becoming more and more popular? Then, here's a list of advantages that companies get while using cloud services for their businesses. They:
Saves their time. Cloud services provide customers with ready solutions that can be adjusted according to their needs. Thus, companies don't need to spend time on building and maintaining infrastructure. Instead, they use providers' resources and focus on the improvement of their own projects.
Saves their money. Cloud services help to save money on various things. First, as stated above, companies don't need to create something new as they rely on the ready solutions. Second, there's no need to hire extra employees as the cloud doesn't require special skills. Thus, even those who are far from the IT industry can maintain the infrastructure. Plus, it's always possible to get customer support as such services always offer assistance to their clients.
Helps small businesses. Again, if you have a small company, you may easily save money and time by implementing ready solutions.
Provides flexibility. The good thing is that it's pretty easy to change the plan and upscale or downscale. Thus, companies may control their expenses and pick the most appropriate solution for their case.
Get safety and security. Those who use cloud services know that reliable providers always guarantee the safety and security of the data.
All in all, companies that use cloud services benefit a lot. They don't need to spend time looking for solutions and can just pick the plan they need. Therefore, they have more time for the development and improvement of their own projects.
Tips On How To Choose A Good Cloud Provider
Well, you've checked the pros and decided to try cloud services on your own. But how to pick a trustworthy provider and what to pay attention to? There are different criteria that will help you select a good service:
This is one of the essential things to look at when selecting a provider. Check how the data leakage is prevented and how your data is separated from other clients. Ensure that the service takes security seriously and ensures that your data is safe.
Reputation and Credibility. Try to find relevant information and check how long the service has been operating. Track its history and find the largest customers it has cooperated with. Plus, check the guarantees and suggestions offered by the provider. For instance, make sure that the service regularly releases updates and solves any issues fast.
Customer Support. Reliable providers always suggest great customer support that is available 24/7. Try to contact the team before making a choice. Don't hesitate to ask any related questions and check whether you are satisfied with the assistance.
As there are lots of suggestions, you may easily find the most suitable. But pay attention to all the details. Check what the plan you select includes and whether it's possible to change it at any time and how much it will cost you.
Most Popular Cloud Providers Loved By Customers
As aforementioned, there are too many cloud providers available nowadays, like Google Cloud. But we've picked 2 that have the highest customer satisfaction rate due to suggested features and reasonable prices:
Microsoft Azure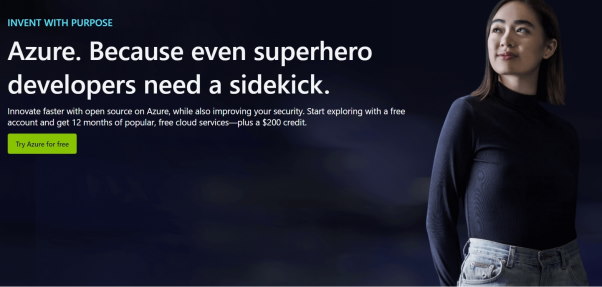 It's one of the fastest-growing clouds that suggests plenty of solutions to its clients. It is also one of the most profitable cloud services, with annual revenue of more than $35 billion. Azure has lots of features that make it stand out among competitors. First, it has more data centers around the globe than any other provider. Second, it offers 90 compliance certifications. On top of that, it suggests the most advanced security products and services.
Amazon Web Services

It's one of the most popular cloud providers all over the world. It offers 165 fully-featured services and it's annual revenue is more than $30 billion. It suggests a wide range of services and has plenty of certifications that show its credibility. The prices depend on the solution and customers may use AWS calculator to check the approximate sum.
| | | |
| --- | --- | --- |
| Feature | AWS | Azure |
| Security | Makes it one of its primary goals. It offers infrastructure security, DDoS mitigation, data encryption, etc | Takes it seriously. Protects your workloads quickly with built-in controls and services. |
| Compliances | 40+ compliance certifications | 90 compliance certifications |
| Global availability | covers more than 78 AZs within 25 geographic regions around the world | covers more than 54 regions worldwide and is available in 140+ countries |
| Free trial | AWS free tier | Yes |
| Pricing model | pay-as-you-go | pay-as-you-go |
As you can see, cloud services have lots of benefits and help your business grow faster. Just ensure that you pick the right provider that will be suitable for your case.