PhD dissertation writing represents one of the most significant periods in a young person's life. After several years of struggling with packed schedules, courses, books, assignments, and exams the closure is finally near. Throughout these years students have to manage and overcome many ordeals while attempting to conduct normal life on a budget. Although it doesn't always make the next phase in life less complicated, PhD graduation signifies the end of an important and challenging journey. It's an equally rewarding time as it's a reminder that new endeavors are awaiting around the corner.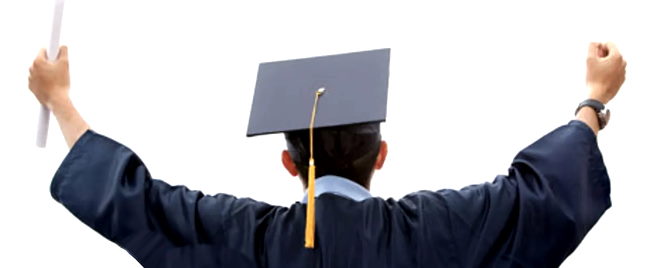 Besides bringing dreams at least one step closer, the dissertation is also proof for both professors and graduates that this title is well deserved. It should indicate that a student collected useful knowledge to participate and contribute to the fellowship of graduates.
However, writing a dissertation is everything but easy.
It's a process with many steps and cannot be done without commitment, seriousness, and effort. PhD thesis assessment varies from one educational institution to another. But they all have the same expectation and standards. The dissertation has to be done in an academic manner, and in a style that shows maturity and progress.
The roadblocks to making the PhD dissertation
PhD review process expects students to meet certain research standards. The main point of a PhD dissertation is to test students' ability to compose a thesis proposal and literature review, conduct independent research while addressing a particular concept, and discuss the research results from an academic perspective.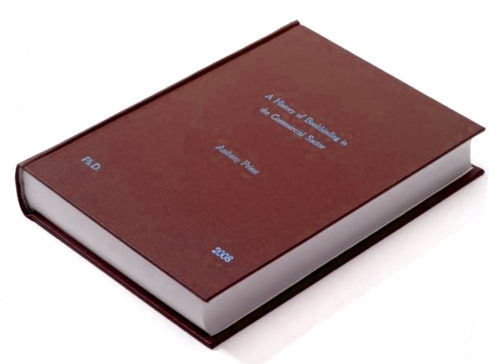 Because their graduation is at stake and the bar is set very high, some students might experience stress-induced writer's block. As professional help is often a resource they search for, it's not an unusual solution to hire a dissertation writing service to get an expert's guidance and support. This form of consultation can be quite efficient for students who, although knowledgeable, feel uncertain about how to approach the task. Once they are pointed in the right direction, they are more than able to achieve excellence and produce work that meets the university graduation standards.
For quite a while, PDF was a standard and the only file format for PhD thesis final presentation. The main reason is its capability to present documents in any operating system so that anyone can open and view them with just one click. Also, PDF offers the opportunity to convert text, spreadsheets, photos, and graphics and combine multiple files into one. However, as we live in a time of advanced technology students prefer to digitize their PhD dissertations for several reasons.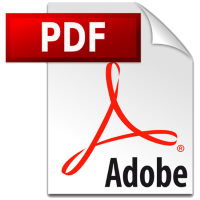 HTML is nowadays the most widely used file format for websites and online displays. Using PDF for this purpose is considered outdated by some, and can often cause problems with opening and reading. Compared to that, HTML has features that perfectly meet the web requirements, easy access to edits, sharing, and printing, and preserves the original appearance of text, tables, graphics, and other images. One of the biggest advantages is that it can be easily uploaded to the internet and opened in a web browser on any device.
With so many PDF to HTML conversion tools, the biggest problem might be how to choose the most convenient one.
PDF to HTML conversion options
For people who never used this option before, we highly suggest using our HTML editor to convert PDF and any other visual text file to HTML. All you have to do is paste your text and get the markup instantly. You can also browse the Internet, and read reviews and comments before making the final decision.
Online converters
This is a very user-friendly option for people with no or very little experience. Most of them have a drag and drop method of uploading, and require some or no additional activity. Unfortunately, they are often limited in performance on scientific and more complex PDF files, such as PhD dissertations. For those who choose this option, we recommend spending some time researching for the best online conversion option, preferably with premium subscription availability. This should guarantee full access to all service features and better quality of the final product.
Offline converters
This is a perfect solution for tech-savvy users. It requires choosing the application, downloading it on the computer, and learning how to use its features. Some tools are more complex and come with lengthy manuals for additional settings from the command line. Others look more like a platform with simple to use but somewhat limited options.
Our online HTML converter doesn't need downloading and running an installation package and doesn't occupy precious disk space when it's not being used. It runs right in your browser, accessing a link.
Outsourcing
Companies and organizations often use this option for scientific or business studies and other bulky documents. PhD thesis is a very good reason for an individual to use it too. Choosing this option means putting the high volume PDF file into the HTML format conversion in capable and professional hands. It can be pricey but the final product should be delivered without any change in layout, text formatting, or images. Depending on the file, in some cases, it might take a few days.
Conclusion
Before choosing one of these options, it would be useful to assess the level of complexity, based on the number of different elements such as photos, tables, formulas, and other images. We recommend dedicating some time to it, especially if there is a deadline to deliver the HTML version.