Not all web designers appreciate the value of using a VPN. However, VPN use is especially important for designers that are working on their client's sites in 2020.
The tumultuous situation in the world in 2020 should encourage anyone who is concerned about privacy or security for themselves and their clients to use a VPN solution as they go about their daily work. A VPN is by far the simplest way to mitigate the risk of data breaches.
A VPN in a Nutshell
If you are a web designer or a web developer, it's probably safe to assume that you understand what VPNs are and how they function. In case you don't, a VPN is a tool that prevents hackers from getting access to your data. It uses encryption and tunneling to only allow the intended recipient to receive and decrypt information sent via the web.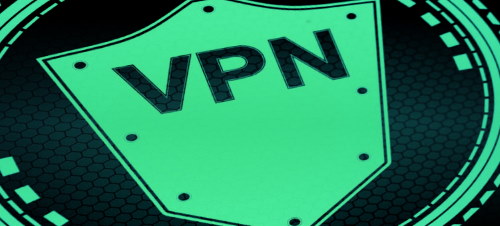 VPNs are used by government agencies, companies, and individuals. More organizations are using VPNs now than ever because they have their employees working from home. A VPN can provide remote access to a secure network, allowing corporate employees or government employees with the proper credentials to get access.
What Should Web Designers Take into Consideration When Looking for a VPN?
Security
There are several features you are going to want to consider. But the most important is security. This is why you are getting the VPN in the first place. You want to make sure the VPN you get is going to give you the protection you need. Not all VPNs are created equal, so do your due diligence. Avoid free VPNs 'cause they most likely keep logs and sell users' data. The good thing is that some VPN providers, such as Surfshark, offer 30-days free trial so you get to see if a particular VPN service works for you, and if they're really as secure as they claim to be.
Speed
When you use a VPN, you should expect to see a mild reduction in your Internet connection speed. However, if you go from blazing fast Internet to a snail's pace when you connect to the VPN, you are using the wrong service.
Usability
It's nice to have a VPN that works. It could have all the features in the world, but if it's difficult to use, it's going to be pointless. Besides usability, you want the VPN provider to be easy to access. When you have questions, you should be able to call them, chat with them, or contact them on social media. Remember, you use this for your business. The last thing you want is a tool you purchase for security to be something that prevents you from getting the job done.
Flexibility
Does the VPN work on all operating systems? You may have multiple devices that use different operating systems. You want one VPN to cover them all. You should also pay attention to the devices that are supported.
There are several advantages that web designers who choose to use a VPN can enjoy. A VPN will keep your data and your client's data secure. It will protect you and your client's privacy. It will allow you to work anywhere in the world and gain access to the content that would otherwise be blocked if you were outside of a set Geo area.
It's good to keep in mind what VPNs can do and what they cannot do. A VPN does not offer complete anonymity. However, it can hide your sensitive information and protect you from being monitored by your ISP. A VPN may lead to slower Internet speeds, but it will offer a high level of security and give you the peace of mind that will allow you to work without worry.
How Do Web Designers Benefit from VPNs?
As a web designer, the bulk of your work is done online. Your work requires you to use online platforms, such as WordPress or Wix. Every time you update your design, you are sending information over a connection that could be compromised by another individual. If your connection is compromised, you put yourself and your client at the mercy of this nefarious individual.
Truth be told, even though web designers understand the dangers of public Wi-Fi, the on-the-fly nature of their work may require them to access public networks from time to time. Freelancers may need to make updates to the client's sites while they are at a cafe, on the road, or in another location where the only option is to use public Wi-Fi.
Anytime you use public Wi-Fi, you are putting your privacy, your information, and that of your client at risk of being intercepted. The situation takes on another level of complexity if you are among the thousands of web designers who are living as digital nomads. This means you are connecting to different Wi-Fi networks, be it at a hostel, at a restaurant, or on the beach.
One can only imagine the potential privacy issues that could arise when connecting to an unsecured network in the far-flung corners of the globe. As an added benefit, a VPN can allow you to access your sites and accounts in your country of origin regardless of where you are on the planet.
Why Some Web Designers Do Not Use a VPN
At the end of the day, it comes down to cost. As a web designer, you may be interested in getting a VPN, but you may think that the cost of the subscription is more than you can justifiably spend. You know better than to use a free VPN. Using a free VPN is worse than no VPN at all.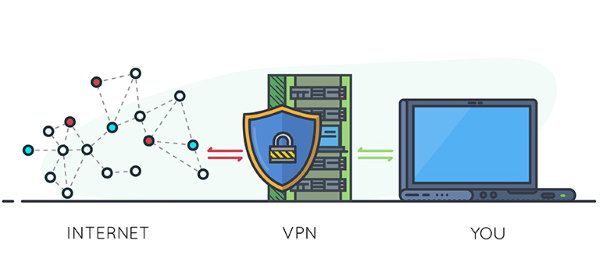 However, should cost be the primary factor that determines whether you use a VPN? No, it should not be. As a web designer, especially if you are working as a freelancer, you are running your own business. As a business owner, there are going to be expenses, including your equipment, Internet, any space that you are renting, training that you receive, etc.
When you bill your clients, all these expenses should be factored into your website pricing. A VPN is as essential for the success of your business as your Internet connection or the computers you use to do your work.
A VPN is a must for cyber security. It gives you the freedom to work where and when you want. If you see it as a business expense like any other, you will find fewer reasons to not use a VPN.