The internet has never had a more important role in our daily lives than in the last few years. With millions of people around the world being connected to the Internet seemingly every waking moment, we have never been more connected or more vulnerable.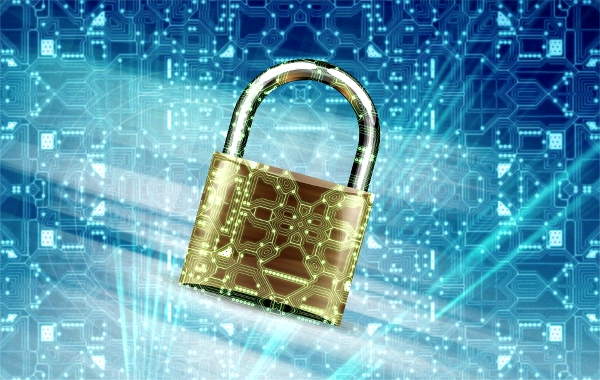 When we talk about vulnerability, internet security is the most important issue. According to Harold Li, the VP of ExpressVPN:
"Data breaches and hacks are happening on a near-daily basis and it has never been more important to protect your online identity. With the theft of your online identity, a cybercriminal may be able to access your passwords, banking details, obtain credit cards or loans under your name, and more."
The recent coronavirus related lockdown which has so many people working from home has made internet security even more important, so we look into some of the best internet security software that you should get to protect your internet identity and your privacy when surfing the web.
1. Kaspersky Total Security
Developed by one of the most influential companies in the cyber security industry, Kaspersky Total Security provides complete protection for your devices against all types of viruses, malware, and more. This complete protection suite works on pretty much all operating systems and offers amazing parental controls in addition to its massive virus database that will keep you very safe while on the internet.
2. Trend Micro Maximum Security
Excellent for beginners who are not sure how cyber security works, Trend Micro Maximum Security is an affordable and easy to use software package that will keep you safe against all kinds of malware, ransomware and so much more. The package offers an incredible array of features you can use to make it do exactly what you need it for.
3. WireShark
For those educated in cyber security, WireShark offers one of the best ways to make sure your network is secure from any threats. Known as a "packet sniffer", WireShark analyzes all packets entering and leaving your network. Going over said packets can give you some insight into whether or not there are any threats on your network.
4. ExpressVPN
VPNs help you keep your presence online under wraps–anonymous. If you're wondering why you'd even want to be anonymous on the Internet, keep in mind that your ISP and government track all of your data. Having a VPN helps loosen their hold on your data.
ExpressVPN is one of the better choices for a VPN. It's easy-to-learn interface ensures anyone can use it, and it offers 24/7 protection. Well, protection for as long as you have it on. A VPN download can keep your data from being stalked and intercepted–something we should all try to keep from happening.
Another great virtual private network (VPN) service is SurfShark with data leak detection and a private search tool.
5. MalwareBytes
Most people do whatever they can to avoid having a virus infect their computer, yet you don't see that same reaction about malware. Malware is just as dangerous as any virus and is much more present than viruses.
MalwareBytes is one of the best options to protect your computer against malware. With its deep-scanning ability, all you need to do is start a scan and let the program work its magic.
6. Bitdefender Total Security
Available for Windows, Mac, Android, and iOS and offering a full range of protective features for all devices, Bitdefender Total Security is easily one of the best internet security software tools out there. The one thing that you will need to be careful about is the potential performance impact, as Bitdefender works best on high end machines.
7. Panda Dome Advanced
A single license of Panda Dome Advanced will give you coverage for unlimited devices, ideal for those who have to access the internet from many access points. The package is affordable and lightweight, but its lack of features may be a limiting factor. While we can hardly say that Panda Dome Advanced is the best internet security software tool out there, it is useful for those looking for some lighter protection at a reasonable price.
8. Bullguard Premium Protection
A comprehensive identity protection toolset that supports up to 15 different devices and all major operating systems, Bullguard Premium Protection is yet another internet security software you can choose to keep more private and anonymous on the web.
9. Norton 360 Deluxe
Created by probably the biggest company in the internet security software industry, Norton 360 Deluxe is a premium package of tools you need to protect yourself and your family online. Coming with bonus dark web monitoring, the package's only slight downside is the price, which is a bit higher than some of the closest competitors.
10. Avast Ultimate
Avast has long been one of the major players in online security, and their Avast Ultimate is one of the most complete pieces of software for this out there. The suite offers countless features and enough protection to keep any online threat off your back.
11. Webroot Internet Security Plus
An extremely cheap antivirus solution, Webroot Internet Security Plus is another one of the best internet security software tools you can get. The suite supports up to 5 devices at one time and is very lightweight and fast, but some people have reported it being a bit sketchy in catching some less popular viruses.
12. Avira Prime
A German internet security software suite that includes an antivirus package, a password manager, and system speedup tools, Avira Prime is another package that will surely not disappoint you. This extremely comprehensive suite comes at a price that is more than reasonable for what it delivers and appears to be very stable and reliable at all times.