Scoreboards are an essential tool for sports team management. It keeps track of each player's game scores, points, minutes, and any penalties. While scoreboards have traditionally been paper-based, recent advancements in technology have allowed utilizing online scoreboards.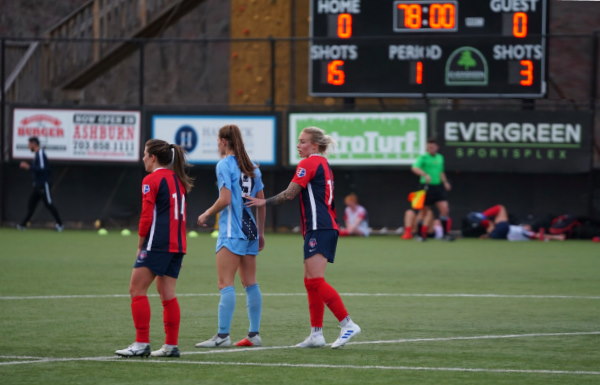 These boards can be accessed on any computer or hand-held device with internet access. Such a digital display offers many benefits over traditional ones.
First, let's start first with the definition of the electronic scoreboard.
What is an Online Scoreboard?
E-scoreboards are a new invention that is making a major impact on high school stadiums and football games. E-boards are changing the way we view games and how we look at them.
The advent of this new technology has changed how to live sporting events can be viewed on TV, ultimately changing how people watch sports. All sports broadcasts will eventually become more interactive and participatory with the use of E-scoreboards.
How to use/create Online Scoreboard?
The process of creating and using an online scoreboard is quite simple and easy. With few clicks, people can create their customize display.
Go to ScoreCount.com and select a sport to preload the default settings
Set up the timer. People need to select the total time of the play, like if the game is 10 minutes long, then set the timer to 10. In the settings ⛭ you can further customize the timer, like counting down or up etc.
Set Home and visiting team or players' names and optionally their logos.
To start and pause the timer, click on it or press the Space key.
Click on the scoreboard to make an increment.
The digital scoreboards are primarily used in sports like Football, Basketball, Ice Hockey, Baseball, Rugby, and so on.
The digital display comes with many excellent features and benefits. Some of them are the following. As an example of the digital scoreboard we will take a ScoreCounter scoreboard.
Help You Save Money:
It is no secret that the cost of supplies can take a toll on your budget. In fact, the costs of uniforms and equipment alone can be up to $200 for a single season. But, what if there was a way to save money without sacrificing quality? Well, there is! Digital screens offer an inexpensive and easy-to-use solution to your budget problems. All you have to do is display the online scoreboard with a projector instead. This way teams can save the price of large and expensive LED displays.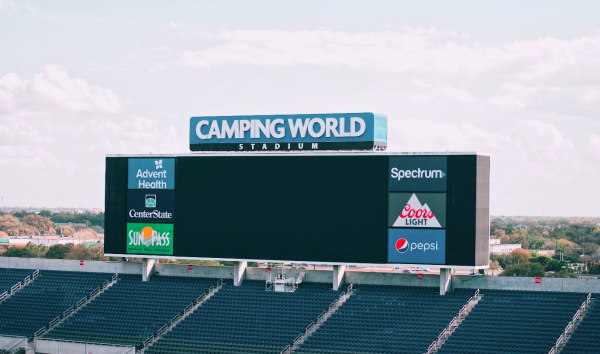 With digital scoreboards, you can reduce your costs and customize the layout within minutes. There are many online scoreboards sites like ScoreCount to save your money.
The use of ScoreCounter is recommended because you can display the score with a projector in the stadium, and you don't need an expensive LED panel.
Help You Avoid Wasteful Paper:
Did you know that when you turn your paper sports scoreboard into a digital one, it saves you time by not having to change out sheets of paper after every game?
Digital scoreboards are also more accurate because they can keep up with points in real-time. With the addition of new features like columns for penalties and timeouts, you can make your display more interactive and engaging.
Provide Real-Time Information:
The new digital scoreboards provide live updates in real-time. In addition, the boards are much easier to update- which is a huge benefit for event organizers. This makes it possible to update scores in the middle of the game or even modify the schedule depending on how many people attend.
Easier For The Eye To Read Than Analog:
Digital scoreboards are easier to read than analog ones. This is because digital screens are generally brighter and crisper, which produces a better experience for the viewer. The increased brightness also allows more numbers to be shown on the screen at once, allowing for easy viewing of scoring from those who have difficulty reading.
In 2017, many Major League Baseball teams began implementing digital screens as their primary system for presenting scoring information to fans in attendance at games.
Stylish:
Since Online displays are customizable, people can make them as stylish as they want to get more attention. Customization is the most important benefit of online scoreboards. You can add player names, team names, set timers, etc.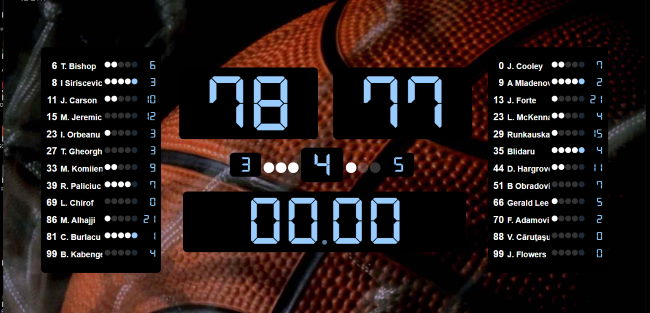 Use for Easy Announcements:
Some announcements can be more difficult to hear than others. With that said, many people find the use of a digital display helpful for this reason. The typical screen will hold up an announcement no matter how loud it is.
Teams often use scoreboard announcements as part of their game-day promotions with sponsors. This helps keep fans engaged with the game rather than looking at their phones or the food in front of them.
Generate More Revenue from Advertisement:
The digital scoreboard installed by Major League Baseball teams can be used for much more than just a display of the game. For example, the advertising space on the board is an excellent way for a company to get its name out there and increase revenue.
The digital scoreboard at the local high school football games has become a valuable asset to the school district that can be used for more than just updating scores. The multi-purpose nature of this digital space is beneficial for the school district because it increases revenue for the school district and provides additional advertising opportunities.
Create Excitement:
Technology has rapidly changed the way we enjoy sports. In today's world, one of the most exciting things you can do when attending a sporting event is watching on the big screen.
The digital scoreboard has a host of benefits to both fans and players. For fans, it creates a sense of excitement as they watch the game unfold in real-time.
Conclusion:
Digital Scoreboards are currently the most popular type of display available. They come with several benefits: using LED or LCD screens that can display graphics, animations, and statistics; they can be placed anywhere on the court, and they are more economical than traditional scorecards.
Electronic screens are also a great way to increase revenue by promoting brands and partnering with sponsors. In addition, they create a sense of excitement when people watch sports on big screens with their friends and family members.
Author: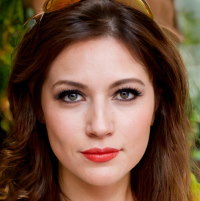 Rachel Burnham is a COO of Marketing in VeePN company. She believes that the best marketing strategy is to be as authentic as possible, and her personal mantra for herself is "Be Brave."
She manages a VPN company named "VeePN," which is secured, trusted, and provides so many features with a free trial. People should see all features of VeePN if they want to keep protected online.
In her spare time, Rachel loves to play sports. She has been involved with sports for over 20 years, and she still loves playing basketball and football.