As a business owner, you can learn how to set up a target and cheaply drive traffic to accounts on social media and blogs, buy ads from influencers or participate in "gray" Instagram activities, but if the person who visits your page doesn't fall in love with it from the first seconds – this all was for nothing.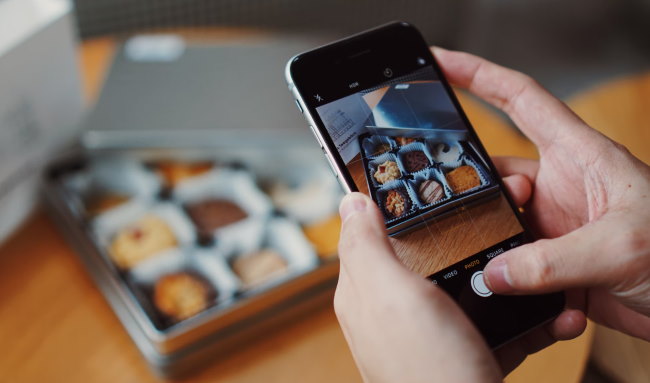 Today we will tell you why visuals are important, in what cases a beautiful picture can be neglected, and how to make it trendy. Let's look at Instagram as an example.
Why are visuals important?
The visualization of your profile creates the first impression of your account. If you want your profile guests to subscribe, be interested in your blog/products/services, and subsequently become your customers, luring pictures and designs in your accounts are a must-have.
This is especially important for those who sell cosmetics, clothing, household goods – in one word, everything that is needed to improve the appearance and the surrounding space. Also, a beautiful profile is vital for a make-up artist, photographer, or designer.
You need people who come to your page to exclaim: "I want it the same way!".
This is what a trendy enticing visual is for.
When can a beautiful picture be neglected?
Of course, it's not recommended to neglect the visuals. But there are situations when you shouldn't give all your effort to make awesome pics.
Let's say you sell highly specialized equipment such as lathes. Then most of the classic ideas like alternating angles or using live photographs will not work for you. What should you do?
Post something that will be useful to subscribers and potential customers: show the machines in action; post video reviews; tell about promotions and special offers; write about the difference between specific models.
If your profile is useful, no one will reproach you for the so-so design.
What gimmicks are outdated?
Symmetry, classic markings, and straight lines.
Mosaic posts. When you take one image and dissect it into multiple posts. In the feed, such photos look strange, often provoking unsubscriptions.
"Eternal feed". This is one of the visual design methods on Instagram, in which all posts are combined into one feed without separation.
A preset that eats up natural colors or strongly emphasizes them. The trend towards naturalness is gaining momentum, and this editing contradicts it.
What's trending now?
Minimum editing. People are tired of watching a retouched world, they want more authenticity, both in stories and in visual aesthetics. Natural tints and natural light shots are encouraged.
Imperfect photos, emotions, and short atmospheric videos. There is something real, alive in such content.
Combination of different angles, black and white and color photographs, alternation of a subject and portrait photography.
So what's the conclusion? Avoid staged professional photographs, retouching, and masks, add honest emotional pics.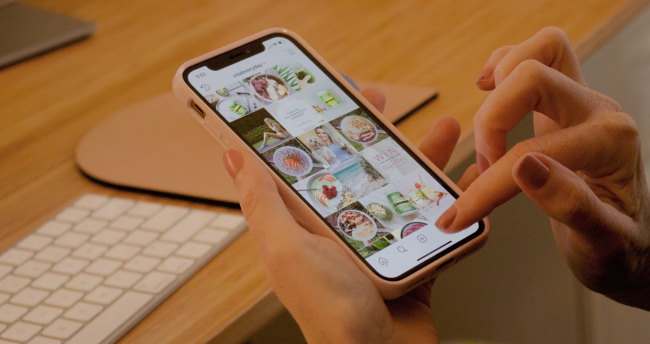 What content should a business publish?
If you have a creative block, explore some examples of visual content that your business will benefit from publishing.
UGC
UGC (user generated content) is content that brand audiences create. It is aimed at getting the greatest possible return from users, involving them in communication with the brand. It should be launched when the audience is already active.
Contradictory or just bright photo with subtext
This is how you generate a topic related to your product or service and encourage the audience to engage in dialogue. In doing so, it is important to work with users. If you don't respond to comments, you will feel that the account is existing formally.
Arithmetic puzzle
Create an equation in which images are unknown variables. Subscribers need to calculate everything and write an answer in the comments.
Find differences
Invite followers to find the differences between two pictures and write them in the comments.
Lifehack cards
Show your expertise and help your audience simplify their lives by solving their everyday problems. Life hacks should be selected from the area of the company's activity.
Brand's employees
Showing real people working for your company will help you connect with your audience faster. One option is to let employees represent your products or services on social media campaigns.

Processes
Backstage is always interesting. Show how you actually work, design products, package, and deliver them. So you will immediately remove some of the objections and increase audience loyalty.
Event announcement/invitation
If your company organizes or participates in an event, invite your customers as well. Indicate when and where to go, what will be interesting there, and what benefits the client will receive. And then you can work on personal sales with the hottest audience. And a bonus for business – if you seek marketing tools for affiliate and email conferences, check the indicated website.
Funny pics and videos
In addition to regular images, you can use memes and gifs when posting content. They will add sparkle to the simplest post and grab the user's attention enough not to scroll through the post. And with the emergence of TikTok in our lives, you can also choose one of the trends and repeat it with your product or service.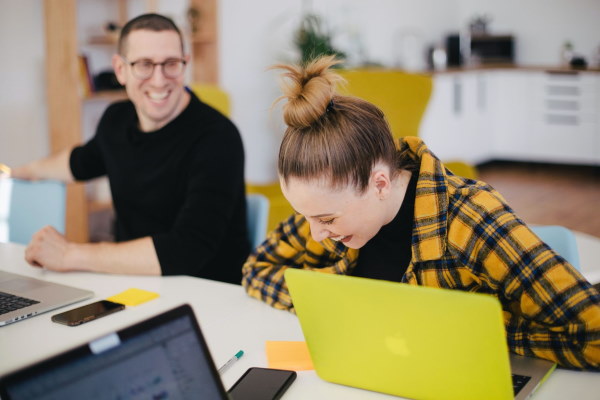 Should you chase trends?
Content is always more important than any trend. You can take any cool photos you want. They will be stylish, beautiful, and gorgeous, but if they don't fit the general concept and development strategy of your accounts, then it will be useless work. Watch for trends and use them if it suits you, but follow your strategy.