For many young people, the situation of a writing test evokes so many negative emotions that it takes more effort to experience anxiety than directly preparing and passing the exam.
How to prepare for the tests most effectively without wasting extra time and energy?
How to act on the exam itself to show your best sides and get a high score?
You can easily get help from the cheap online essay writing service Affordable Papers. They always sell only high-quality papers. So, you will definitely buy essays there that deserves a high score. However, it is important to learn to prepare for the writing test without any help. In fact, it is not very difficult and important for everyone. Find below valuable advice and the most effective methods of preparation for the writing test and don't forget to read the ultimate checklist for editing your essay.
Tips to Prepare for a Writing Test: Effective Methods
If you want to pass a writing test successfully, the following tips will definitely help you cope with the task:
Buy a textbook. If you do not have the opportunity to work with a teacher, buy a textbook from any well-known publisher that will describe the features of writing academic texts;
Learn the structure. Pay attention that each academic text has a certain structure. If you need to write an essay – it will have one structure, if the research work – it will have a completely different structure. It is important to follow the general structure of the paper, it will help to present the material in the correct logical sequence and not to deviate from the main idea in the writing process. A typical structure of an essay includes such components as an introduction, main part, conclusion, and list of references;

Practice writing essays in a limited time. Draw a diagram and follow it when writing. Outline the main theses, build a plan, write an essay, and check it;
Do not use dictionaries or the Google Translate service. Vocabulary needs to be constantly increased, but this should not be done during essay writing practice. You will not be able to use a dictionary on the test, so when you need to find a relevant word, try to remember a synonym;

Refresh your grammar thoroughly. To get a high score, you need to demonstrate good grammar skills. You should have a foundation: how sentences are built, what word order is, what tenses are and how to use them correctly, how to connect sentences into a whole, what are the more complex grammatical constructions, and how to apply them. You can take the "English Grammar in Use" textbook, read it, and do the exercises. There is all the base that is needed to complete the writing test;
Take online courses. The use of modern educational technologies greatly facilitates the development of writing. For example, Coursera offers a wide range of courses, including those for developing academic writing skills. The course "Academic English: Writing Specialization" consists of several blocks and includes both teaching the basics (Grammar, Punctuation) and mastering an advanced program (Advanced Writing, Writing a Research Paper). Blocks can be easily integrated into the main educational program;

Use other Internet resources. In addition to educational platforms, there are educational programs based on well-known media, news resources useful in teaching writing, mobile applications that make it possible to edit text, as well as special social networks, focused on learning foreign languages;
Practice writing every day. Each time choose a new topic, use different grammatical constructions, give different interesting examples, diversify the stylistics, etc. It is also important to produce good handwriting if the test will be written on paper and not on a computer. This will allow the examiner to easily understand what is read;
Ask someone to rate your essay. Great if you have the opportunity to contact the teacher. After reading the essay, he will be able to express his opinion about your work, make adjustments and indicate what you need to improve. You can also ask a friend for help, or use online resources to compare your paper with other essays written by students;

Follow the guidelines. When preparing for a writing test, be sure to read the available guidelines. Careful acquaintance with them will help to understand how to write an essay and how to design it in accordance with the requirements;
Read a lot. Look for different texts and read them. This will contribute to a broader understanding of themes and styles.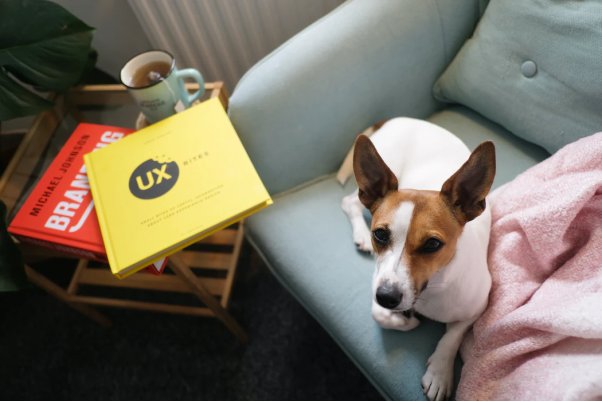 Tips That Will Help Directly in The Writing Process
The writing process is very responsible. You need to concentrate on completing the assignment, remove all distractions, and remember everything that you learned during the preparation phase. The below tips will surely help you in the process of completing the writing test:
Follow the logic of the expression. Keep in mind that you only need to write on the topic. If you deviate from the main topic of the paper, the score will be reduced;

Clarity of wording. This aspect is as important as the logic of the expression. The final score largely depends on these two components. So, try to write specifically and avoid ambiguity;
Your ability to argue your own position is very important for the examiner. Therefore, try to make clear and truthful arguments;
Adherence to the number of words. During the writing test, you will have the exact number of words. Follow this requirement, because, in the case of submitting a paper with insufficient volume, you can get a reduced score;
Check the written text. If you have time left during the test, do not rush to hand over the paper to the examiner. It is better to read it several times, which will avoid mistakes and inaccuracies.
So, in this article, we tried to describe to you the most effective methods of preparing for the writing test. In addition, valuable advice was provided on how to complete the assignment directly on the exam. We hope this information was helpful to you. Now put the knowledge you gained into practice and get an excellent score!